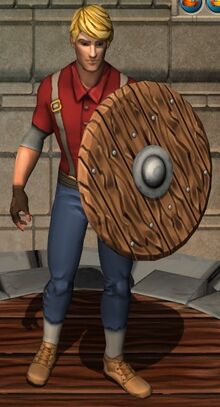 Your basic, generic wooden shield. Stops arrows,
rocks and various other projectiles attempting to
skewer you.

Slow Time: 5 sec
Cooldown: 120 sec

Used in the following recipes:
Aerial Wooden Shield
Aquatic Wooden Shield
Earthen Wooden Shield
Fiery Wooden Shield

Back to Items
Community content is available under
CC-BY-SA
unless otherwise noted.